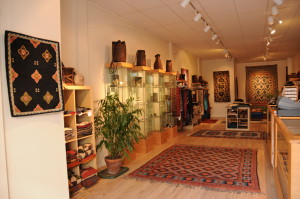 APSARA
Supernatural being of great beauty, elegance, design and style.
Our Inspiration:
Apsara is an ethically sourced cotton clothing producer. Founders Sally Chan and Thomas Mond have been regular travelers to India. Over the course of many visits, they have been inspired by the textile arts and cultures of the SubContinent. After starting an import business in the late 1990s, Sally and Thom began designing and working with ethically sourced suppliers who share their technical, ethical and aesthetic standards. Apsara is proud to be associated with socially conscious partners who take care to support their community with educational, medical and welfare programs.
Our Business:
Apsara began as market vendors at music festivals throughout the US. The business has grown to include a retail store in Portsmouth, NH, an internet presence and nationwide wholesale distribution. Apsara is always developing new designs and prints to keep their clothing styles fresh and exciting. With the objective of promoting a personable approach at Apsara, Sally and Thom are integrally involved with all facets of Apsara from design, production, retail, wholesale, marketing and distribution. In addition to their line of printed and organic clothing, Apsara offers selected and custom silver jewelry which are either ethically produced imports or are custom made in our New England studio.
Our Objectives:
Apsara strives to provide excellent quality at affordable prices. As Apsara grows, our customers are invited to join in the Apsara journey. Sally, Thom and the staff at Apsara look forward to building a community of friends and customers who share our enthusiasm for quality, design and ethics.
Customer Testimonials: